The CRM sales people love
Track leads, close opportunities and get accurate forecasts.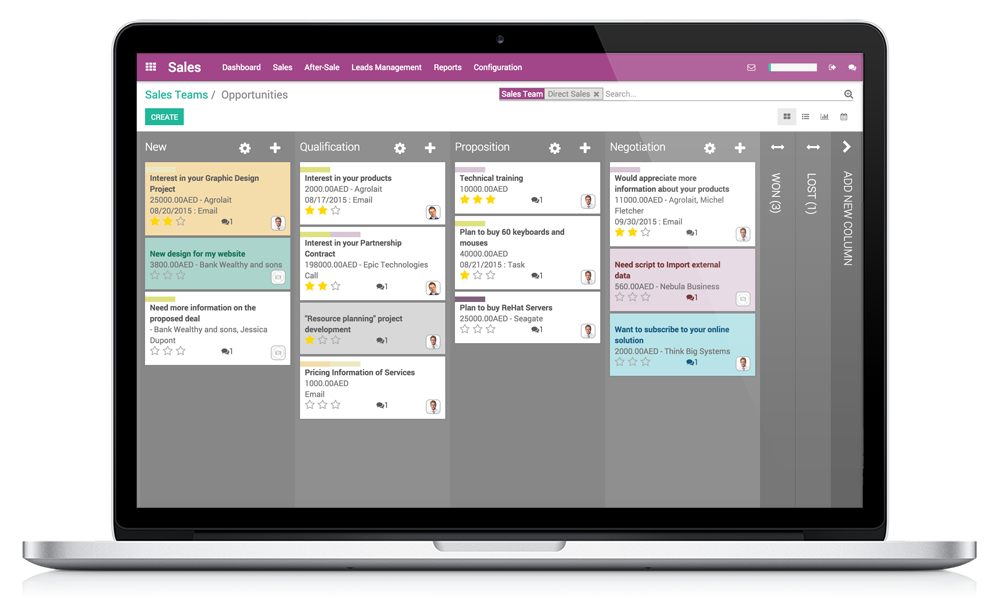 Your sales funnel, the way you like it!
Get a full control over your sales funnel
Organize your opportunities and stay focused on your best deals. Customize your pipeline according to your needs and drag & drop your opportunities from one stage to another. Get instant visual information about next actions, new messages, top opportunities and expected revenues.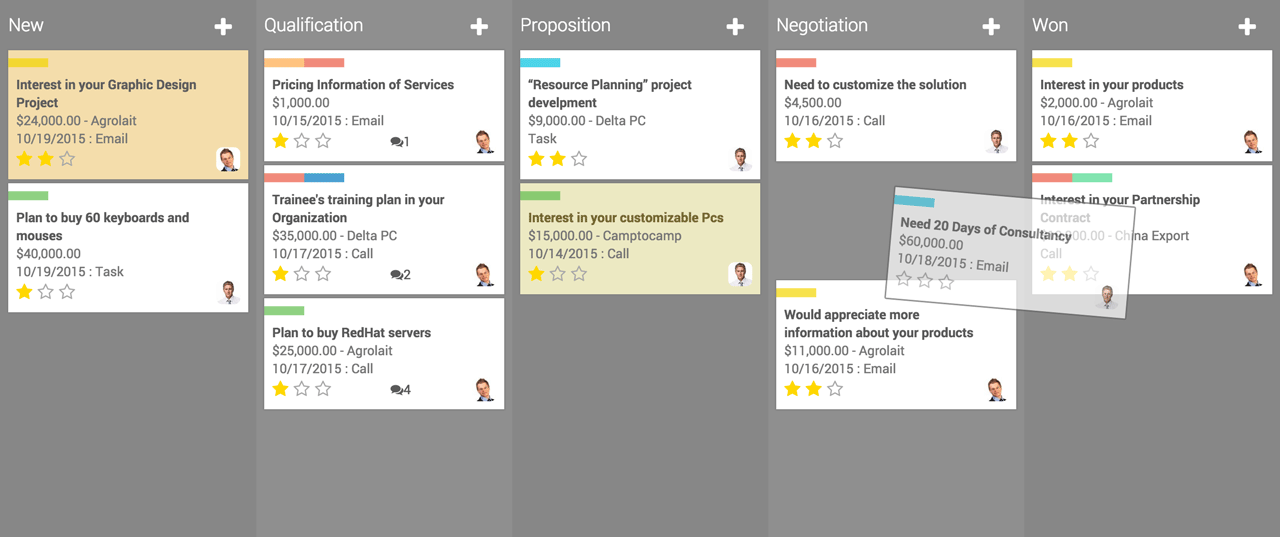 Gather insightful information
Easily access all necessary information about each contact. Adapt estimated revenue and success rate. Organize your next activities and schedule meeting straight from the lead form.
Real-time overview of your performances & next activities
Know exactly how you perform compared to your monthly targets. Organize your work based on your scheduled next actions.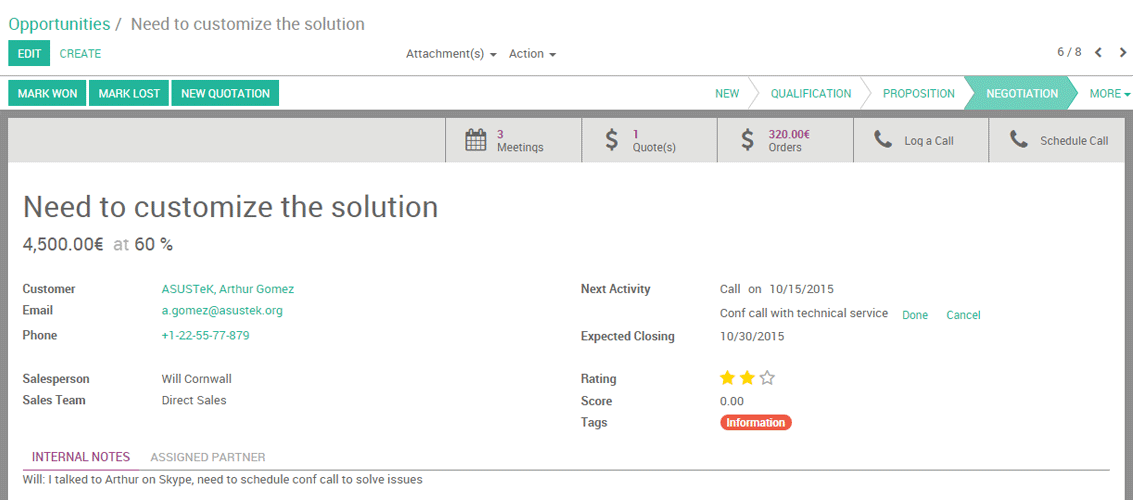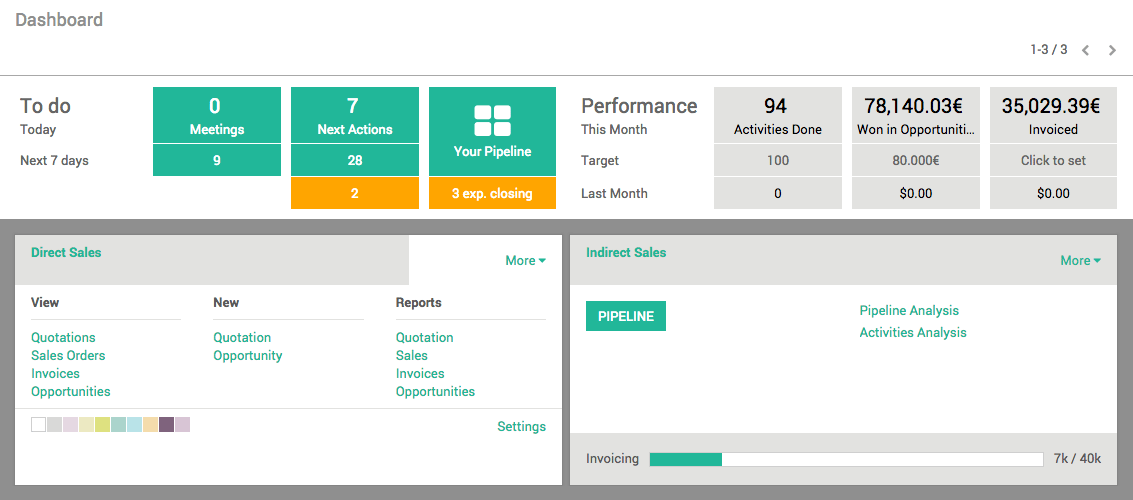 Advanced analytics reports
Use actionable data to make better decisions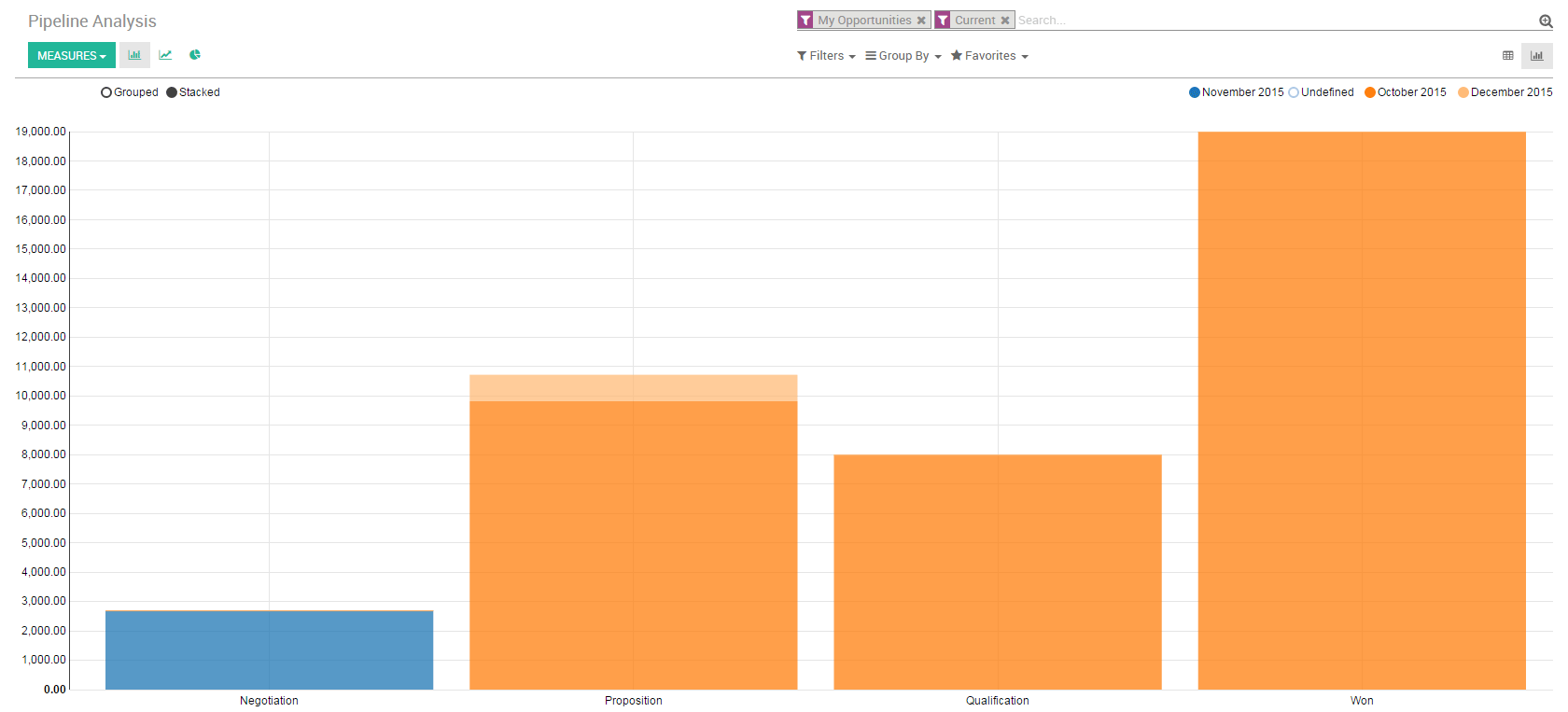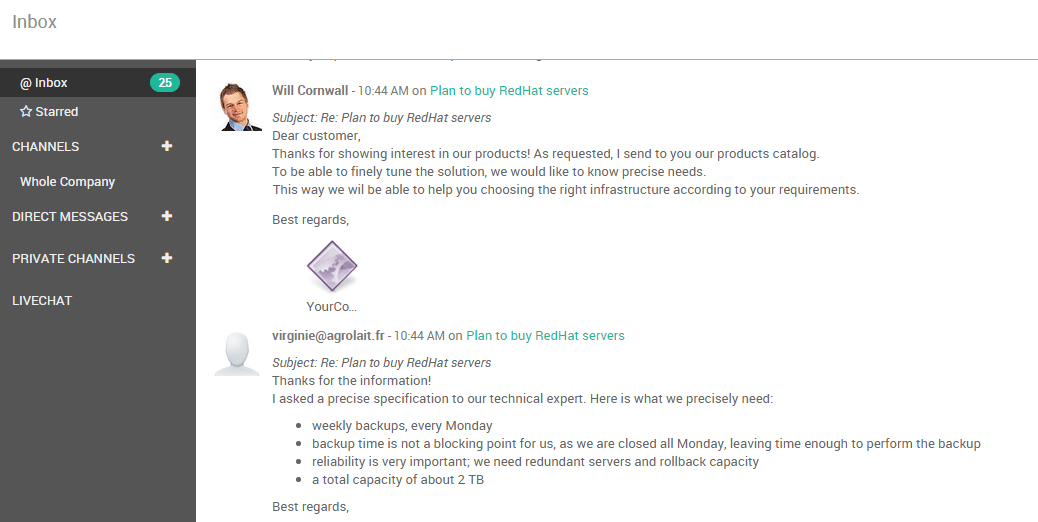 Stay connected to your team
Real-time messaging to enhance collaboration
Get a quick overview of what's going on in your team. See when a colleague logs a call or send a quote. Share ideas and files in real-time and catch-up things you missed when you were away.